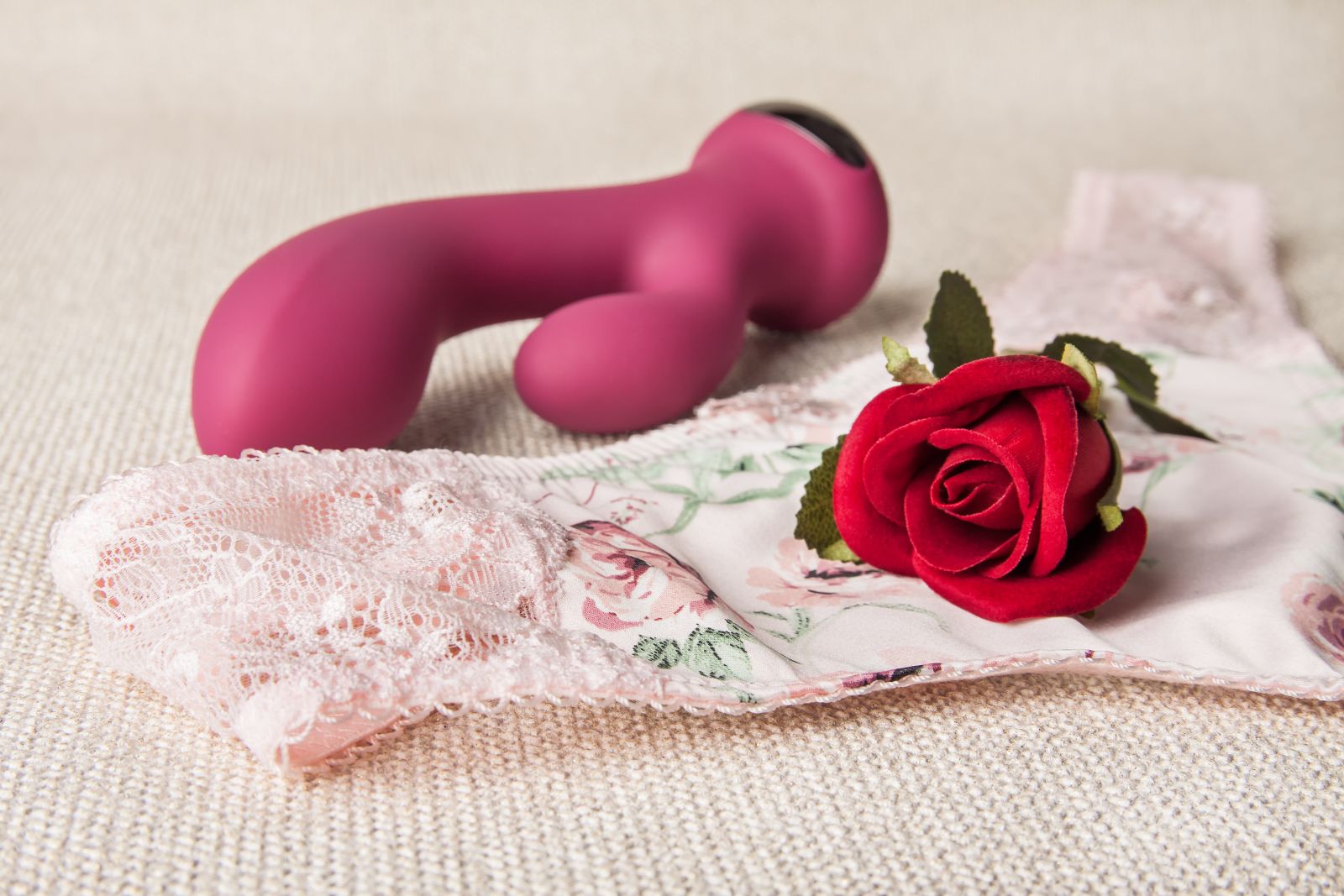 05 May

Ways to Celebrate Masturbation May

In case you somehow missed it, it's now officially Masturbation May (as if any of us needed an excuse for a little self care). While we can all agree that a little self-love can go a long way and should be a part of your normal self-care routine, the fact that this whole month is dedicated to the deed makes it seem like we should be expanding our usual repertoire.

With that in mind, here are some exciting ways to spice up your masturbation routine in honor of the month-long holiday!
1. Go Electric
Okay, okay, we get it. Suggesting that you bust out a battery-powered friend isn't exactly rocket science when it comes to masturbation. However, data suggests that there's still a stigma among many women in regards to sex toys or vibrators. While many have fully embraced the power (pun intended) of a little vibrating assistance to reach their orgasms, many are still averse to introducing that into the bedroom.
If you find yourself in that category, have no fear! Bringing in a vibrator or other toy is a great way to enhance your experience and create an entirely new set of sensations. Also, we've covered it before in our blog, but many of the negative effects of using toys you may have heard are just myths (using a toy doesn't make you less sensitive to sex with a partner, for example), so there really aren't any reasons to not introduce a toy into your arsenal.
2. Get Back to Basics
You totally saw this one coming, right? While we absolutely advocate for the use of toys, vibrators, and accessories in the bedroom (it is our industry, after all), there can also be something so fulfilling about going back to the basics and switching to manual for a bit.
For one, chances are it's how you first learned how to touch yourself. It's likely the form of masturbation that you know best, and are more familiar with. So go ahead, bring back the classic. After all, classics are classics for a reason!
3. Try a New Position
It seems like a small thing, but we're all creatures of habit. If you're like most people, chances are, you probably tend to masturbate in exactly the same spot, same position, and same way each time. While there's nothing wrong with knowing what works for you, making some small adjustments to your positioning can unlock an entirely different set of sensations and help enhance your experience.
Similar to how different sex positions with a partner feel different, masturbating in different arrangements can do the same. Something as simple as putting a pillow under your back to elevate your hips or pulling your knees up to your chest can make a dramatic difference.
4. Play with a Partner (or Partners)
Sure, sex with a partner is almost always a good idea – but we're not talking about the full-monty here, people. We're talking some mutual masturbation. After all, it's not Sex May, is it?
Adding an extra set of hands and an extra imagination to the fun can be an exciting, rewarding way to spice things up. Letting someone else be in control of your exclusive pleasure allows you to let your mind relax and get swept up in the moment. Just be sure to communicate what you like and dislike so that your partner can understand how their actions are working for you. They're here to help, after all!
5. Try Something Totally New
This is the part of the post where we encourage you to get experimental. There's no time like the present, after all! For you, maybe that means a different type of stimulation than you typically prefer, changing your setting, trying a new toy, or some combination of all of the above. Some suggestions to consider:
Try a different type of stimulation than usual – swap out penetration for topical touch, for example
Play with temperatures – warm or cold touch create different reactions in our bodies
Engage other parts of your body – add some nipple play, anal play, or other body parts to the fun!
Get a different type of toy – familiar with the tried and true wand? Try out a rabbit or a air pulse sucker
Add or change your visual stimulation – mix some adult content into your masturbation, or change what you normally watch
Mix in lube or stimulants – there are warming sensations, tingling sensations, scents and more
Try a new pleasure place – take your fun to the bath tub, the shower, the office, your favorite living room chair… wherever!
Explore your inner exhibitionist – obviously, play with this one carefully, but adding a little element of danger can make the deed way more exciting and exhilarating
The sky is the limit! There's literally no wrong way to go about pleasuring yourself, so feel free to get a little experimental and see what you like.
Conclusion
While there's literally no wrong way to masturbate (as long as it's safe and consensual, ofc), these suggestions can help you make the most of the best month-long celebration of the year. So, go out there, make sure those vibrators are fully-charged, and take charge of your Masturbation May!
For all your lingerie, sex toys and adult novelties needs, be sure to stop in and see us at The Pink Boxxe. We've got all the provisions you need to help you conquer Masturbation May (and June, and July and August, and so on…)!